Today, September 6, 2011, marks two months here in Panama.
"Elated" isn't a powerful enough word to convey what I feel every day I wake up and journey out into the world. The pride I have in the work I'm doing is why I doesn't feel like work. Though I know I'll return home exhausted, I am normally excited when I leave the apartment to handle business each day. When I say I have no complaints, I'm not even exaggerating. Aside from a twisted ankle that is taking its sweet ass time healing (that I am still teaching and exercising on it is beside the point), I am in love with all aspects of my new life.
And then when I consider the fact that at this exact moment six years ago, I was probably throwing on sweats to head to chemotherapy.....
Anyway....
New York Bagel Cafe - El Cangrejo, Panamá, Panamá
In a coffee shop called New York Bagel Cafe, I connected with a brother from the States who's also here living life and teaching English. He and his brother are DJs, and host a Hip Hop/soul/house/funk event called
Soul Sin Disculpas
, which is exactly what I had been seeking. Let's just say the only place to hear this type of music in Panamá is in my iTunes. Here, reggae/reggaeton, electronica, pop, and typical latin rhythms rule the airwaves and clubs. So, a place to go and jump around with soul/funk enthusiasts was much appreciated. Literally, a dream come true. Here's an example of some of the music he played.
Longdayzjourney SoulSession
by
longdayzjourney
And the event was dope. Glad to make that connection. One can only pretend to enjoy Spanish electronica for so long. Not even an open bar can numb that pain.
I made the decision when moving down that, unless circumstances were beyond my control, I would avoid working for someone else as much as possible. The goal with this new chapter is to do as many new things as I can each day, week, and month. Since being an employee has consumed almost half of my life at this point, ending the ride through employee hell was an easy decision. So, aside from a gig at the University that starts next week, I've been able to do just that.
I haven't been able to write here as much as I originally intended, because the transition from life in America to here is pretty intense. Depending on the resource you consult, Panamá is somewhere between a second- and third-world country, so literally every aspect of life here is different than that in the States, the land of excess. Things I am accustomed to simply don't exist here, like a thorough address system (I still don't know my building's
actual
address), and easily visible street signs for easier navigation. I am humbled every.single.day by a handful of experiences.
Hot water certainly exists here, but in my building on the border of Casco Viejo and el Chorillo, the faucet only turns one way: cold. Back home I'd wash my hair two or three times in a steaming hot shower until achieving the desired result. While staying in the Casa del Parque Hostel in Costa Rica, for example, I got about ten good minutes of washing done before the next resident came banging on the door for shower access. There was one shower for about 15 people to share. That was attributed more to "life in a hostel" as opposed to inferior conditions. Staying in Luna's Castle hostel upon arrival in Panamá, the situation improved: more showers, more privacy, cold water. Then, while staying with a friend for a few weeks, one could wake up and discover that there simply
is no water
. There
is
no landlord to call and complain to...because he likely doesn't have water either. It could last an hour. It could last a day. It could last a month. This is life outside of the United States, mind you. Since moving into my apartment, I've been lucky to have no extended periods without water.
Over the weekend, while walking down the street, I was splashed and drenched by a passing truck. In the process, my Blackberry was wet and had some issues for most of the day. However, to most people here, a Blackberry is a luxury item. In fact, they're a hot item for thieves to snatch and one has to be careful about flashing it in certain areas...just like anywhere else in the world.
Casco Viejo
Through a friend of a friend, I was able to find an apartment, my one-bedroom castle on the border between Casco Viejo (a tourist heaven) and El Chorillo (one of the "worst" places in Panamá). It's basic, small, and allows me the privacy and space I need to thrive...alone. My gorgeous one-bedroom castle in Los Mexicangeles, California with its wood floors and parking space and hot water and spacious rooms: $950. My current apartment: $350, all inclusive. To me, who's paid $700 for a shoebox in New York City, this sounds like a dream, in theory. By US standards, it's a GREAT deal. But when you consider the economy and the fact that the average Panamanian earns between $600 and $800 a month, that deal doesn't seem as hot.
For example, while updating my cousin in Colón (the next province to the West) on my life, I told him "only pay $350 for the apartment," he asked if that was "okay with me." Not considering why this wouldn't be "okay," I assured him it was. Then, "I only ask because I used to pay $275 for my whole house. That's not as great of a deal as you may think." Lesson learned.
And even when I complain about lacking something in my apartment, I think about all of the poorly-constructed wooden buildings I walk past daily to get here and the conditions I see when looking through their open windows and doors and feel silly for questioning the beauty of my situation. That I even have a piece of shit laptop to complain about or my own uncomfortable bed to sleep on or my own undersized refrigerator or minimal closet space versus rope on a wall are all worth celebrating. The fact that I found a job on my second day here when I see the same people hanging out in front of shops, lounging on the curbs, congregating in doorways, never leaving their posts day after day....I literally have nothing to complain about.
Living alone is a necessity. I need to let my hair down and my nuts sway in the breeze. So, between private English lessons, dance classes/workshops, and Zumba classes (more on all of this later in the week), I am managing (understatement). I am making shit happen. No longer living off savings, which is NEVER a good idea. I am living life and absorbing everything I come into contact with. I am overjoyed.
my "overjoyed" dance.
Panamá is awesome. Regardless of whatever we (outsiders) think they're missing, the people are happy, the children are loved, the sun continues to rise and set everyday here, just in Spanish. Older women greet everyone when they board the bus (which costs $.25). Marching bands rehearse in the street. Couples are affectionate in public. Fathers chase their kids in the parks. Rice and beans are piled onto plates with love. Indigenous people integrate into modern society. Locals are being humped. Rude ass children stare at strangers. Music blasts from car and apartment windows and people sometimes dance in the street. Life is being lived, and I'm happy as fuck to be here experiencing it. Though it may sound corny and muy geigh, I feel as if I'm blossoming here. I'm doing things I would have never considered doing back in the States.
I really do love
my life
.
Today, I have three private English lessons, Zumba tonight, and then my very first dance workshops.
Also, Red Velvet has been located and sampled. My time here was contingent upon this.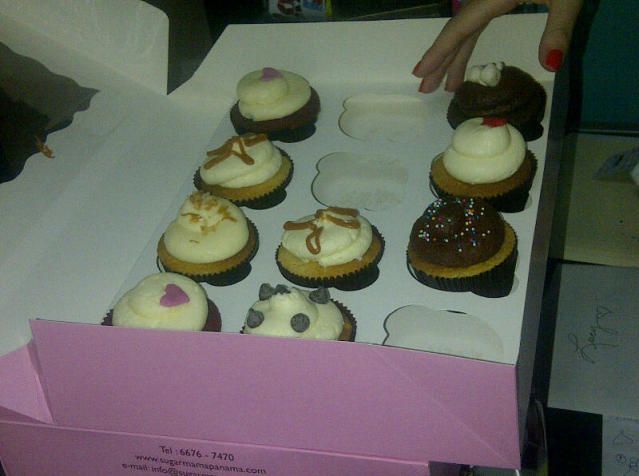 Glory Halle Berry.
And because I'm asked at least three times a week: there is no planned returned date, so stop it.
More on the work and social situation
tomorrow
sometime this week.