I'd planned Costa Rica to leave on Saturday via the
Tica Bus,
and make that long trip to Panamá. Silly me, I thought I could arrive a few hours early and book a seat. NOPE.
"NO VENTA. NO HAY ESPACIO."
Turned around and fled to the hostel, where, luckily, they still had beds available. This mean three additional nights in Costa Rica. No biggie.
Returning to the hostel, I grabbed groceries and whipped up breakfast. Fresh bread, scrambled eggs, sausage and Costa Rican coffee. Free coffee, it's worth mentioning, is a staple of most hostels in this region. Some include some sort of food (pancake breakfast and bananas, for example), but I definitely took full advantage of the stocked kitchen here at Casa de Parque. While sipping and stuffing my face, the other Black guy staying there asked if I played sports.
"Do you play football or do a sport?" Remy asked.
Mistaking me for an athlete was a plus. But football!?!? Was he calling me FAT?
I revealed that I danced. "Here in part to continue training in ballet and hopefully teach something to kids."
He revealed that he was a b-boy. "Call me 'B-Boy Remy." Alright. Fine. B-Boy Remy is from Portugal. Twenty-nine and doesn't believe in deodorant but that's besides the point. Loves to dance and is a jumper, meaning he's into Parkour.
an example:
I respect this. But no.
Oh, and he loves "poosee." Felt compelled to tell me this several times through out the day. Fine.
He and his crew were competing an amateur b-boy competition that day and said I should tag along. What else have I to do?
A "Chinito" (Chinese guy) wandered over to join in...
The competition itself was awesome. Was held in a gym in Santo Domingo. All levels of crews here here, from seasoned to beginner. Teens battled adults. Young kids battled teens. Adults battled kids. It was awesome. The crew of young kids (ages 5-10) DESTROYED this crew of more experienced teens. Sadly my camera died en route. Womp.
While watching the kids dance, something clicked in me and I was suddenly overcome with emotion. Why? Blame it on the geigh. I kept thinking, "I am in Costa Rica, watching elementary school kids breakdance. This is my life." So yes, I briefly let down my thug exterior and quietly shed two tears. I then promptly made mental notes to mug an old lady to restore balance to the world. Amen.
Sadly, Remy's crew lost in the first round. Something about learning their group choreography the same day and not having enough time to rehearse. Fine. I got to shake a few hands and gawk at a gang of tight Costa Rican bodies. Praise sun-kissed Latin American Jesus with perfectly arched eyebrows.
I did a little more wandering. Here's the walkway to el Museo Nacional, which I forgot to visit:
Museo Nacional:
I spent the next day indoors mostly, as something I'd eaten had caught the holy ghost and was electric sliding around my in my stomach. After the sun set and I felt well, I took a stroll in search of that which makes every day worth living.
Sex.
Food. Would up at Acapulco, a restaurant I'd tried on Friday night with decent results.
Being a
secretly fat bitch who knows what he likes
creature of habit, I decided to give the
Bistec Encebollado
a second try. First discovered at the sole Puerto Rican restaurant in Los Angeles, Mofongo's, the dish became an instant favorite. It's basically steak with onions served with rice. It's standard Latin American fare. The adventure is in seeing how the chef will
marinate
and present the dish. While the plate was alright Friday, portions were weak. I'm a growing boy. I go into my meals as if I'm eating for two. I don't fuck around.
This day, I was the only patron at the time.
"Buenas," said the manager, setting down a menu.
Separated huh? I guess I have to work for my buzz around here. That's fine.
Not the heavy-handed pour I had envisioned, but at 900 colones, the equivalent of $1.80, I was not about to complain.
This time, the chef gave me TWO steaks, and an adult-sized portion of fries versus the three I'd received days prior. No need for sauces, salt, pepper or any other extras aside from a second drink. Heaven. Cost of the dish: 2100 colones, or $4.20. Not bad.
From there, back to hostel, where my long-time travel buddy, Curious George, and I had a hair washing and downloaded movies party. Hooray.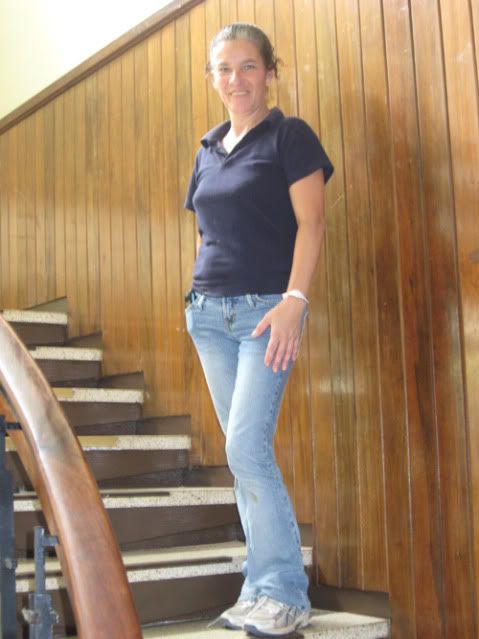 Doña Sonia
I spent my remaining days walking and eating and fantasizing over the locals.My personal angel during my time in Costa Rica was Sonia, the cleaning lady at the hostel, who had my back the entire time. I practiced my Spanish with her, got awesome advice and tips from here, and grew attached in that brief time. My first day, when I asked for a seamstress to fix some holes in my jeans, she offered to take four pairs of my jeans home to fix free of charge. I made sure to tip her quite nicely in the end. I told her I'd be back and we'd go to dinner next time.
I would absolutely return to Costa Rica. I would love to further explore San Juan, but I'm sure there other other awesome cities worth visiting. My travel visa gives me 180 days inside Panamá. Since my mother was born here, I can possibly have a fast track to dual citizenship. If all goes well, I'll get that ball rolling before my six months here expire. If not, it looks like I'll be paying our northeastern neighbor another visit.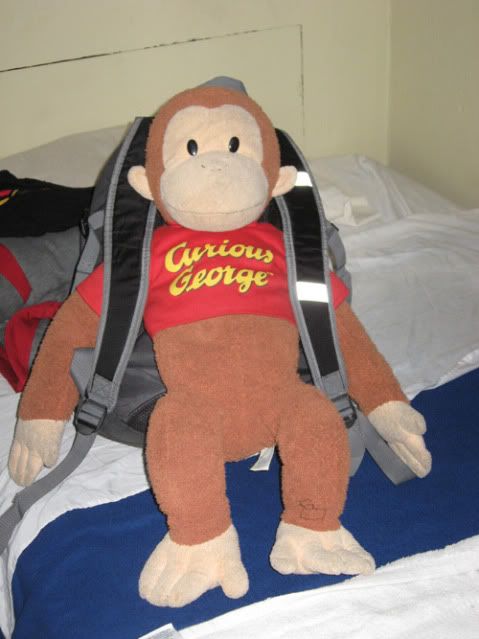 After soaking up five days of sun in the capital city, I boarded the Tica Bus for my next and final stop,
Panamá City
. I was almost home.
Stay tuned.
~chrisAlexander
all feedback is welcomed. yes, even those of you in the Bronx.|be notified of new posts:
Subscribe