While on the treadmill in the gym yesterday, working on my sessy, I saw my old roommate waddling down the sidewalk across the street.
Yes. Chocolate Peter Griffin hasn't eaten himself to death just yet. A bolt of confidence instantly shot through me like pain through his poor, overworked, oppressed joints. I thought he disappeared, seeing as how he still owes me money, but alas, he in fact lives to
die another day
inhale another steak burrito.
When we last saw one another, he'd sold the refrigerator for cash before managing to disappear into
fat and musty
thin air.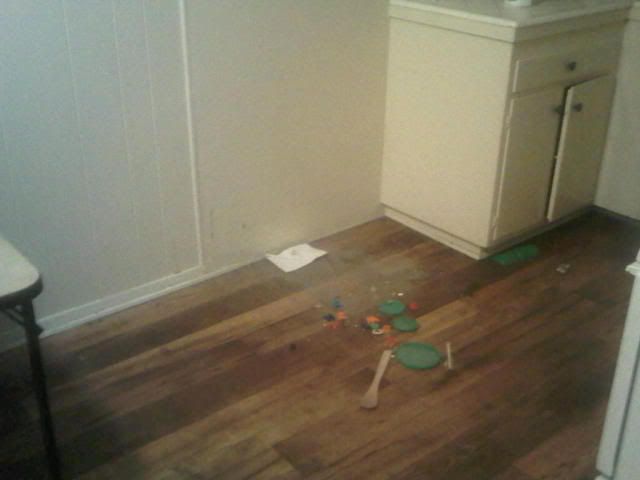 Yes. There had previously been a fridge here.
He at least had the decency to attempt to preserve my food.
Needless to say, he was the roommate from McCreepy, clogged artery Hell. I never saw him again, until this week. Suddenly, my letter to him is once again timely. Missed it??
Enrich your life:
HERE.
Top
that
unattainable level of wretchitude and Latoya Jackson-strength failtasticalness.
all feedback is welcomed. yes, even those of you in the Bronx.|be notified of new posts:
Subscribe